Tomato Seeds - Rio Grande
Spend

$95.00

to get

FREE SHIPPING
Packed in Resealable Long Life Mylar
Moisture Proof Packets
10+ Year Survival Seed Viability

Category: Vegetable
Type: Tomato
Variety: Rio Grande
Family: Solanaceae
Botanical Name: Lycopersicon
Hardiness Zones: 3,4,5,6,7,8,9,10,11
Growing Difficulty:  3
Soil PH:  6.2 to 6.8
Fertilizer Requirements: 10-20-10
Soil Type: Rich, Moist, Well-Draining
Germination (days): 8 to 14              
Soil Temp for Germination: 60-75°F
Lighting Conditions: FULL SUN
Days to Maturity:  75 - 85
Planting Depth:  1/2"
Distance Apart (in row):  24 - 36"
Row Spacing: 36 - 48"
Sowing Instructions
(SEE STARTING INDOORS)
Starting Indoors
START INDOORS 6-8 WEEKS BEFORE LAST FROST, SOIL TEMP 60°-75°F
Growing Tips
When starting tomatoes indoors, plant the seeds at ¼" deep in individual cells. Make sure to provide enough lighting, as the tomato plants do require light and warm soil to properly germinate.
Once the second set of leaves forms, you may transplant the tomato plants into individual plots or larger containers.
Roughly a week before transplanting into the garden, make sure to harden your plants off. Start by taking your tomato plants outdoors for several hours each day to acclimate them to current weather conditions. Tomatoes do not tolerate cold weather, so make sure to bring them inside if the temperatures turn colder.
Once the soil temperature has reached around 70°F, it is safe to transplant into the garden.
A trellis or cage is recommended for tomato plants, otherwise the fruits will weigh the plant down and may cause damage and hinder growth.
Culinary Uses
Rio Grande tomatoes are a sister plant to Roma tomatoes. Just like Roma, the Rio Grande lends itself well to sauces, juicing and purees.
Harvesting Crops
Gently press the flesh of the tomato to determine ripeness, the flesh should yield just slightly. If they are firm/hard to the touch, they are not ready yet.
A bright red color is a good indicator of ripeness.
Pull on the stem slightly to release the entire vine of tomatoes, if it fails to release, use a sharp pair of garden shears or a knife to remove the entire vine.
Vine ripened tomatoes have the best flavor. Make sure to harvest all your tomatoes by the time the first frost arrives, even if they are still green. Green tomatoes will ripen on the vine if kept in a warm place out of direct sunlight.
Harvesting Seed
Tomatoes are not at risk for cross-pollination like many other vegetables, so you do not need to worry about isolation from other tomato plants.
Pick you fully ripe tomatoes and cut them in half horizontally. Squeeze them to release the pulp and seeds into a bowl.
Allow the pulp and seeds to ferment for several days and produce a layer of mold (this will remove the gelatinous layer on the seeds). Rinse the mold and debris to expose the seeds. Your best seeds will be on the bottom of the mixture. Rinse these seeds a final time in a strainer with running water until they appear clean.
Spread your seeds on a flat dry surface out of direct sunlight. Stir them a couple times each day for about a week to make sure they are fully dried. Once dried, store in a cool, dry location. Tomato seeds are usually viable for up to four years, depending on storage methods.
View full details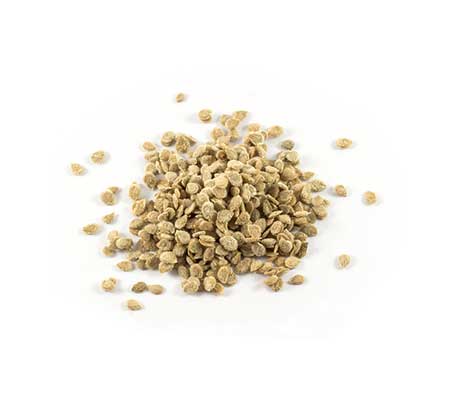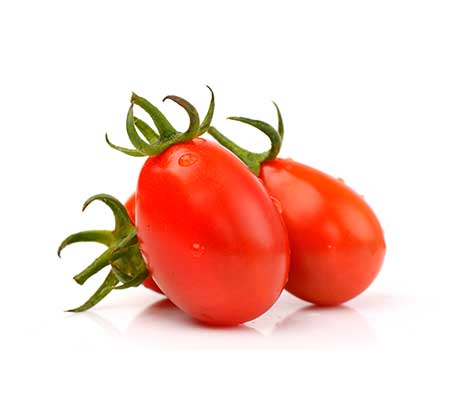 Tomato Seeds - Rio Grande