Growing and Seed Saving Guide (Paperback)
Spend

$95.00

to get

FREE SHIPPING
The purpose of this Growing and Seed Saving Book is to give an overview of the many types of survival garden plants and how to successfully grow them in a survival scenario. The plants described in this book are Heirloom varieties that have not been genetically modified, therefore may be grown in many different growing regions and environments. These types of plants are best suited for Survival gardens, as they will typically adapt to their environment year after year creating a strong growing crop specific to your area. 
The term "organic" is often confused with things such as "Non-GMO," or "Heirloom" varieties. Most of the time, people believe that an "organic" seed is the appropriate type of seed for survival. This is not always the case, as "organic" seeds may have simply been harvested from a parent crop that was grown organically with no pesticides or chemical fertilizer. Contrary to popular belief, many Hybrid seeds are actually grown sold and marketed as "Organic" as well. For a true survival garden, you'll want to find seeds that are at a minimum "Heirloom" varieties. These seeds will produce crops with harvest-able seeds that will produce genetically similar crops every year. 
Many people become overwhelmed by the differences in growing each of these varieties and will quickly consider their gardens a failure and give up. In a survival situation, giving up could mean much more than a perishing vegetable garden. It is important to understand not only when to start your seeds, but in what temperature environment they will germinate and become a producing plant. This guide explains everything from germination temperature, to how long germination should take, the types of fertilizer (if any) to use, your days to harvest, how to harvest, and how to harvest the seeds of your plants.
Also included in this book, you will find a ton of information about growing herbs and their medicinal properties. Make your own natural medicine in the event of a survival situation.
Contents:
How to Use This Book
Varieties Covered:
Achillea – Golden Yarrow
Achillea – White Yarrow
Anise – Pimpinella Anisum
Arugula - Common
Asparagus – Mary Washington
Bachelors Button – Mixed Colors
Basil - Genovese
Basil - Lemon
Bean – Contender (Bush)
Bean – Lima (Henderson)
Bean – Pinto
Bean – Provider
Bean – Topcrop (Bush)
Beet – Detroit Dark Red
Broccoli - Calabrese
Brussels Sprouts – Long Island
Cabbage – Golden Acre
Cabbage – Red Acre
Calendula – Pacific Beauty
Cantaloupe – Hale's Best Jumbo
Cantaloupe – Honeydew Orange Flesh
Carrot – Scarlet Nantes
Cauliflower – Snowball Y Improved
Celery – Utah 52-70
Chamomile - German
Chives - Common
Cilantro – Coriander
Collard Greens - Vates
Corn – Golden Bantam
Cosmos – Bright Lights
Cucumber – National Pickling
Cucumber – Straight 8
Dill - Common
Echinacea – Purple Coneflower
Egg Plant – Black Beauty
Feverfew
Kale – Dwarf Blue Curled
Lavender – Common English
Lettuce – Butter Crunch
Lettuce – Crisphead Iceberg
Lettuce – Parris Island Romaine
Lettuce – Ruby Red Leaf
Lettuce – Salad Bowl
Marjoram - Sweet
Mustard – Southern Giant Curled
Nasturtium – Jewel Mix
Okra – Clemson Spineless
Onion – Evergreen White Nebuka
Onion – Red Burgundy
Onion – Yellow Sweet Spanish
Oregano - Italian
Parsley – Moss Curled
Pea – Dark Seeded Perfection
Pea – Green Arrow
Pepper – Banana
Pepper – California Wonder
Pepper – Cayenne Long Hot Red
Pepper – Jalapeno
Pumpkin – Sugar Pie
Purslane - Green
Radish – Cherry Belle
Rhubarb - Victoria
Rutabaga – American Purple Top
Sage – Broad Leaved
Savory - Summer
Sorrel – Large Leaf
Spinach - Bloomsdale
Squash – Winter Butternut Waltham
Squash - Winter Spaghetti

Squash - Zucchini Black Beauty
St. Johns Wort
Sunflower - Mammoth Grey
Swiss Chard - Fordhook Giant
Thyme - Common
Tomato - Large Red Cherry
Tomato - Delicious
Tomato - Floradade
Tomato - Homestead
Tomato - Rio Grande
Tomato - Roma
Tomato - Rutgers
Turnip - Purple Top
Watermelon - Crimson Sweet
View full details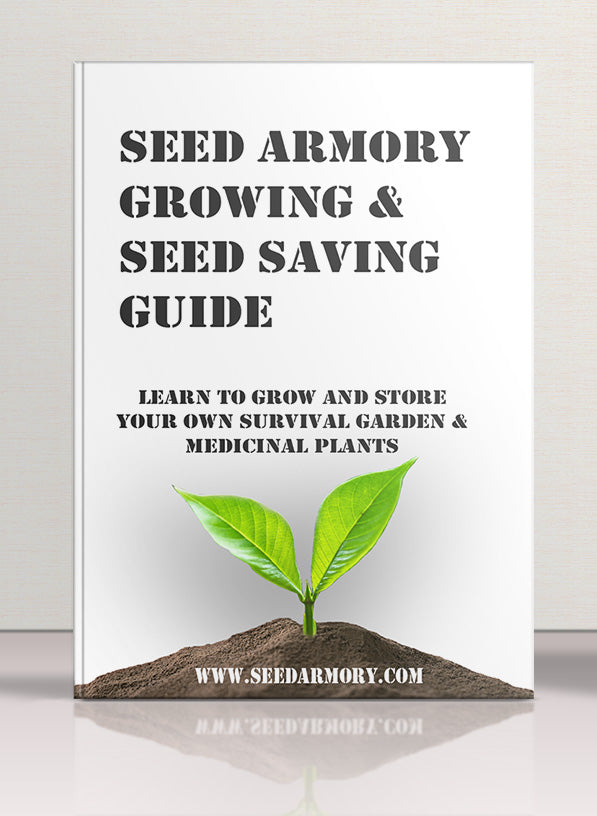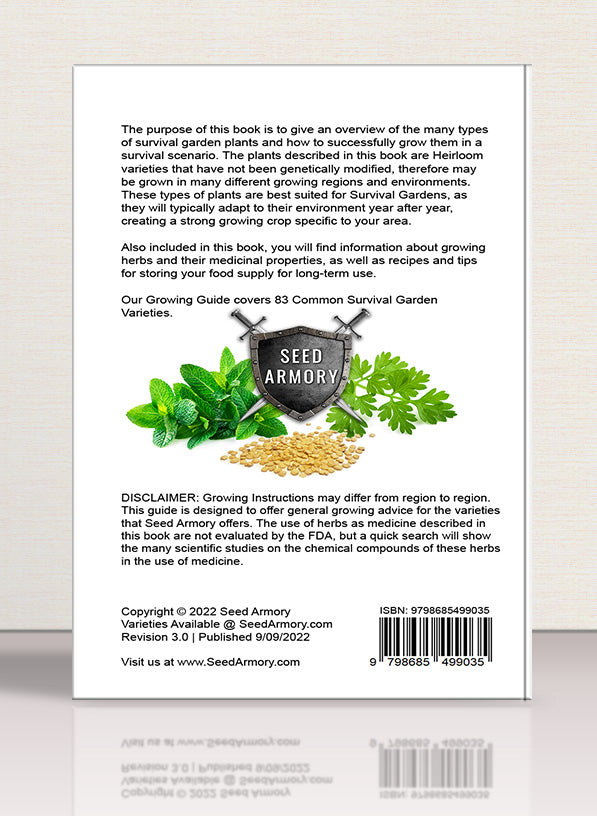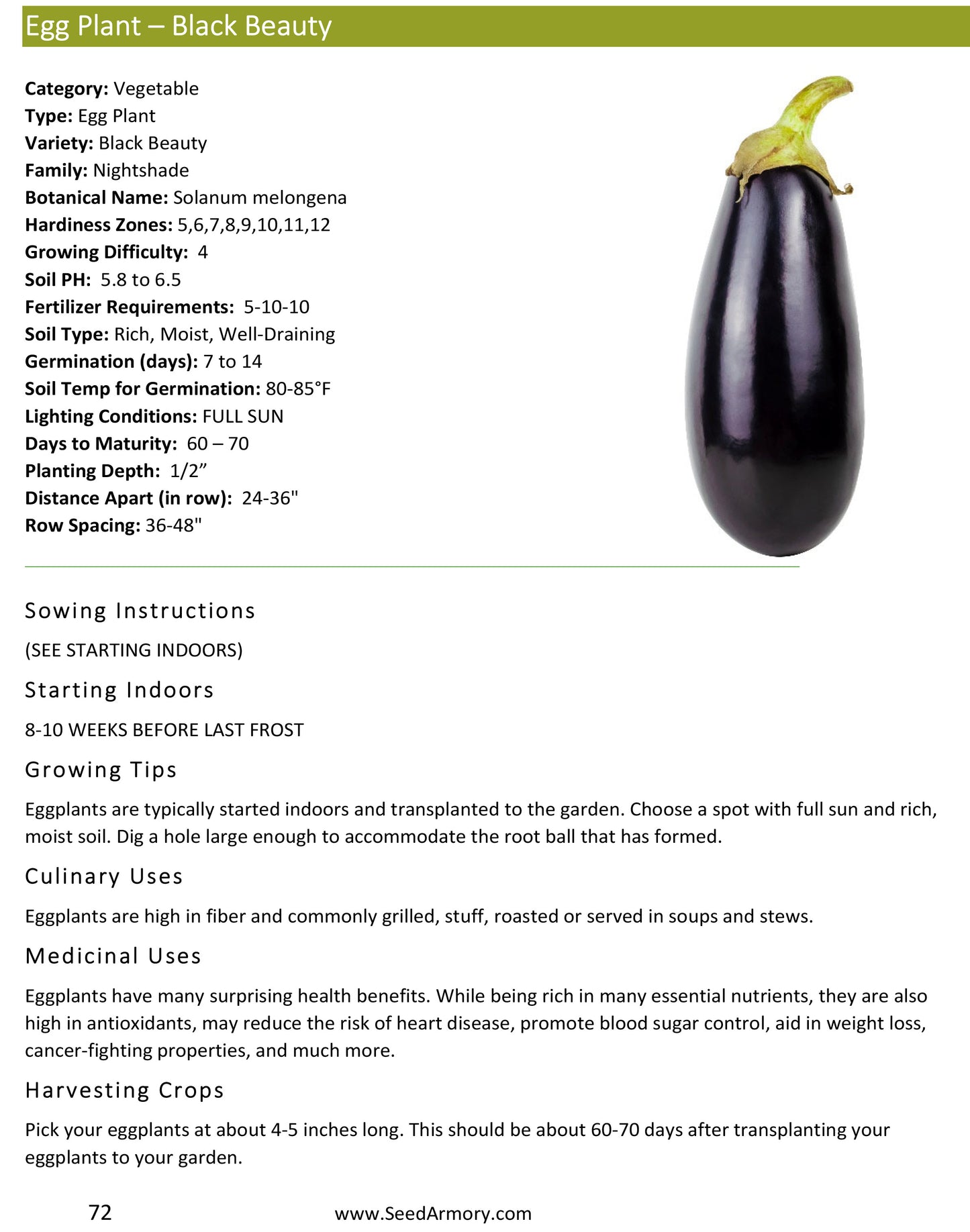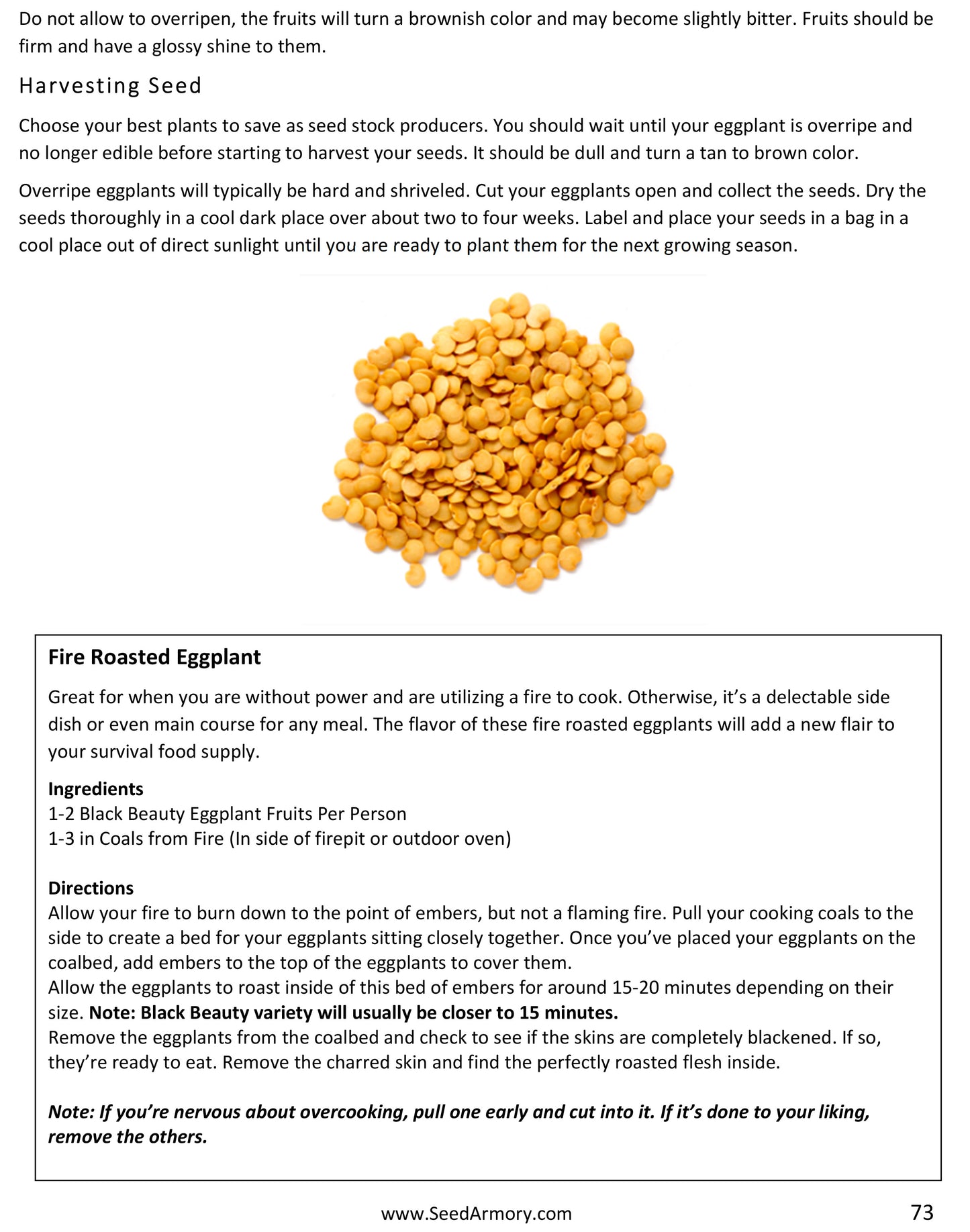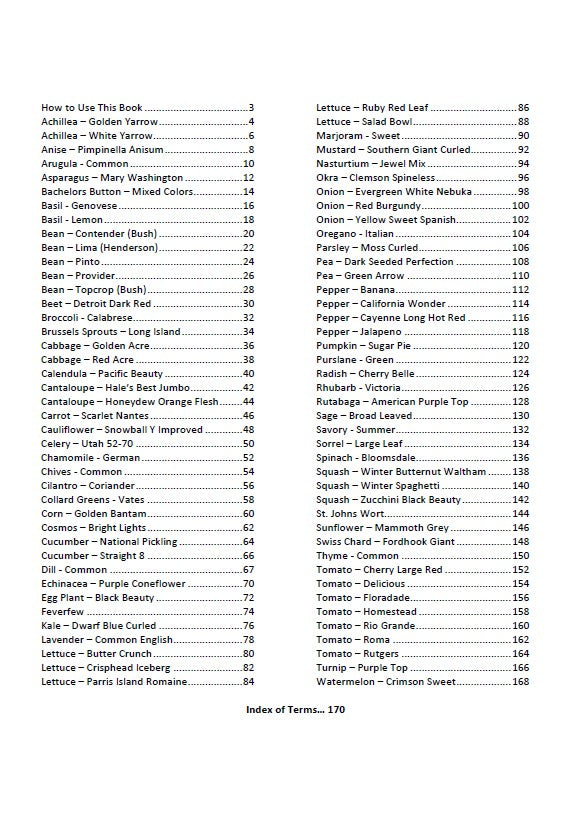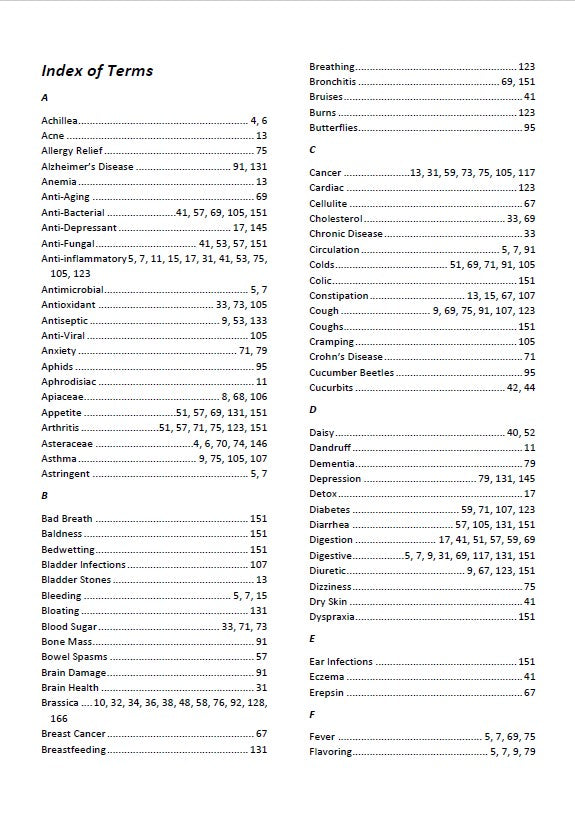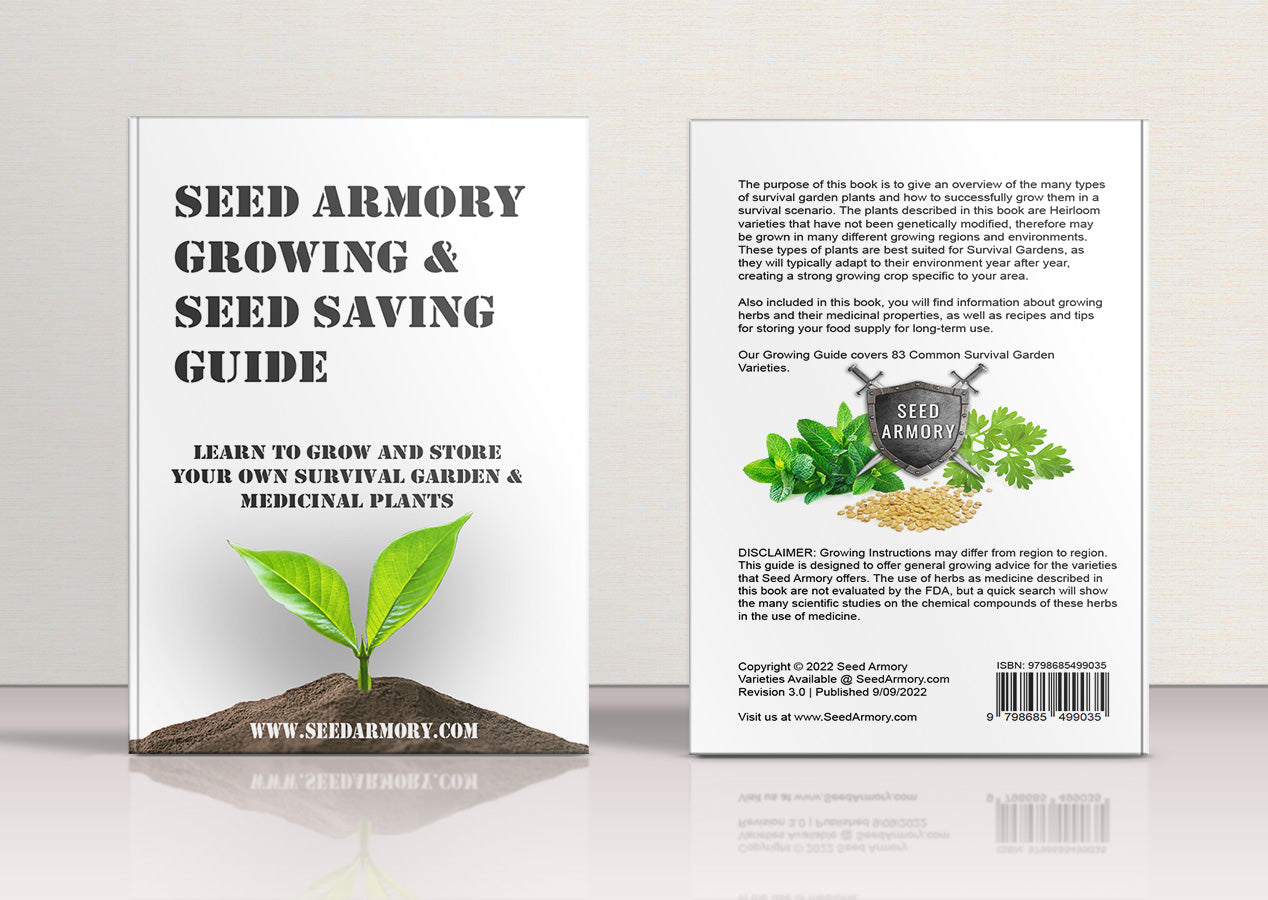 Growing and Seed Saving Guide (Paperback)