Parsley - Dark Green Italian Flat
Spend

$95.00

to get

FREE SHIPPING
Packed in Resealable Long Life Mylar
Moisture Proof Packets
10+ Year Survival Seed Viability

Category:

 

Herb
Type:

 

Parsley
Variety:

 Dark Green Italian Flat

Family:

 

Apiaceae
Botanical Name:

 

Petroselinum crispum
Hardiness Zones:

 

5,6,7,8,9
Growing Difficulty:

 

 2        
Soil PH: 

 

6.5 to 7.0
Fertilizer Requirements:

 

5-10-5       
Soil Type:

 

Rich, Well-Draining
Germination (days):

 

12 to 28
Soil Temp for Germination:

 

50-70°F
Lighting Conditions:

 

FULL SUN, SHADE
Days to Maturity:  70-80
Planting Depth:  1/2"
Distance Apart (in row):

 

 12 - 15"
Row Spacing:

 

12 - 18"
Sowing Instructions
DIRECT SOW IN FULL SUN OR PART SHADE WHEN SOIL TEMPS ARE ABOVE 50°F
Starting Indoors
4-6 WEEKS BEFORE LAST FROST
Growing Tips
When direct sowing into garden, make sure the soil is rich with compost and worked to a depth of 8".
This plant does best in rich, moist, and deep soil with Sun or Part Shade.
When starting indoors, soak seeds in warm water overnight. Start in a sunny location 6 weeks before outdoor planting.
Culinary Uses
Parsley goes great in many cuisines and sauces.
Medicinal Uses
Parsley has numerous medicinal uses. The leaf, seed and roots of the plant are used to make medicine. Take parsley by mouth for bladder infections, kidney stones, GI disorders, constipation, diabetes, cough, asthma, and even high blood pressure.
Harvesting Crops
Start harvesting your Parsley when the stems have three or more clusters of leaves. The stems having less than three clusters should be left to grow.
Plant parsley every 2 weeks until late spring to have an everlasting crop.
Harvesting Seed
Parsley plants are Biennial, which means that you will have to wait till the second year to harvest any seeds from your Parsley plant.
Bring a couple of Parsley plants indoors if you are in a cold climate and maintain them through the winter (they will continue to provide fresh parsley). Plant them back outside in the early spring and let these plants go to flower. Remember to choose your best plants for saving overwinter. These will provide the healthiest seed stock.
Harvest your seed heads when they become dark in color (lighter ones may not germinate). Dry them for several weeks and store them for next season.
View full details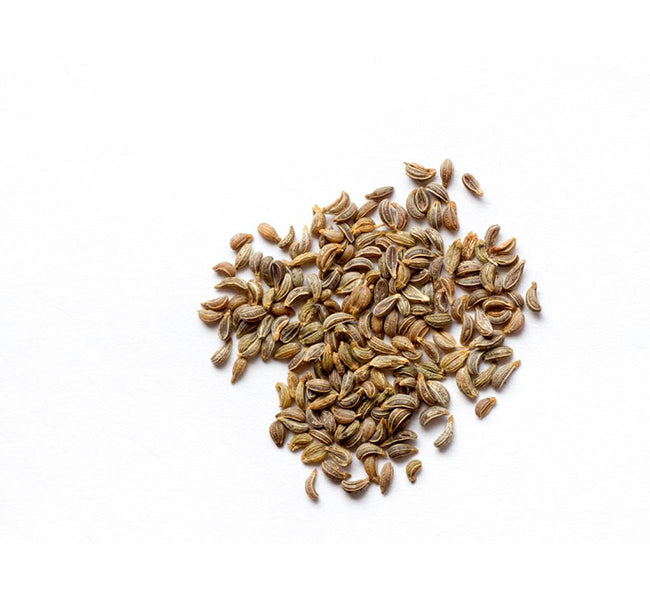 Parsley - Dark Green Italian Flat