Cauliflower - Snowball Y Improved
Spend

$95.00

to get

FREE SHIPPING
Packed in Resealable Long Life Mylar
Moisture Proof Packets
10+ Year Survival Seed Viability

Category: Vegetable
Type: Cauliflower
Variety: Snowball Y Improved
Family: Brassica
Botanical Name: Brassica oleracea var. botrytis
Hardiness Zones: 3,4,5,6,7,8,9
Growing Difficulty:  3        
Soil PH:  7.0
Fertilizer Requirements:  5-10-10
Soil Type: Rich, Moist, Well-Draining
Germination (days): 5 to 10
Soil Temp for Germination: 65-75°F
Lighting Conditions: Full Sun
Days to Maturity:  65 – 75    
Planting Depth:  1/4"
Distance Apart (in row): 18"
Row Spacing: 24-36"
Sowing Instructions
(SEE STARTING INDOORS)
Starting Indoors
8-12 WEEKS BEFORE LAST FROST IN BIO-DEGRADABLE POTS
Growing Tips
Cauliflower is grown as a cool season vegetable. This plant thrives in temperatures from 60-65°F and does not grow in temperatures higher than 75°F. Cauliflower is extremely sensitive to high temperatures and once the temps go higher than 75°F, the plants will button or bolt. You will want to start your cauliflower seeds indoors about 8 weeks before outdoor planting (in northern climates). Seedlings will germinate best at around 70°F and will emerge in about 10-21 days. In southern climates, you will want to plant your cauliflower in the fall.
Culinary Uses
Commonly served fresh or steamed.
Harvesting Crops
Cut the heads off the main stem at around 50-60 days after transplanting outdoors. You should leave 1-2" of stem on each head. Refrigerate your cauliflower heads after harvesting, you may also blanch and freeze your crops to save them for future use.
Harvesting Seed
Choose your best plants and allow them to go to full maturity.
Allow the plants to bolt and produce seed stalks. Gather the seed stalks once they've fully matured and dried on the plant.
You can use a screen to separate the chaff from the seed. Safely store your seeds in a cool dry place to be used next season.
View full details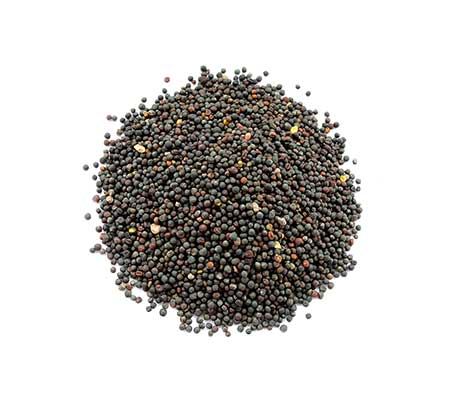 Cauliflower - Snowball Y Improved