Squash Seeds - Zucchini Black Beauty
Spend

$95.00

to get

FREE SHIPPING
Packed in Resealable Long Life Mylar
Moisture Proof Packets
10+ Year Survival Seed Viability

Category: Vegetable
Type: Squash
Variety: Zucchini Black Beauty
Family: Curcubitaceae          
Botanical Name: Cucurbita pepo
Hardiness Zones: 2,3,4,5,6,7,8,9,10,11,12
Growing Difficulty:  2        
Soil PH:  6.2 – 6.8
Fertilizer Requirements: 24-8-16
Soil Type: Rich, Moist, Well-Draining
Germination (days): 3 to 10              
Soil Temp for Germination: 68-95°F
Lighting Conditions: FULL SUN
Days to Maturity:  45 - 65
Planting Depth:  1/2"
Distance Apart (in row):  36-48"
Row Spacing: 10-12ft
Sowing Instructions
DIRECT SOW IN WARM, FERTILE SOIL WHEN SOIL TEMPS ARE ABOVE 65°F
Starting Indoors
4 WEEKS BEFORE LAST FROST, TRANSPLANT 2 WEEKS AFTER LAST FROST IN PEAT POT
Growing Tips
IMPORTANT - When planting Zucchini, choose an area where you have not planted squash or related crops within the past 2 years.
If starting indoors, make sure to harden off the seedlings by introducing them to the outside weather conditions for several hours per day for at least a week before transplanting.
When the soil temperature reaches an average of 65°F, you can transplant or directly sow your squash seeds.
We recommend planting squash in the same way that you would plant pumpkins (mound planting).
Plant two squash plants per hill, separate the hills by about 8-10' apart.
Zucchini can be companion planted with corn, but you should avoid planting your squash near potatoes.
Place a layer of mulch under your squash plants to control moisture and prevent weeds. This will also protect the squash from too much ground moisture and keep the fruit clean.
You should start pinching off many of the blooms during midsummer to allow the plant to focus energy on the squash production of only a few fruits per plant.
Culinary Uses
Zucchini has a variety of uses, many of which are like other squash varieties. Our personal favorite is sliced and sautéed with butter. You may also puree the zucchini to be used in muffins or breads.
Harvesting Crops
Zucchini has the best flavor when the fruits get to about 4-5" in length. After the plant starts to produce mature fruit, be prepared to pick the fruits every day or two.
Zucchini keeps well in the refrigerator for about two weeks and is also a good candidate for freezer storage.
Harvesting Seed
Once the zucchini has reached its mature size, the seeds are ready to harvest. Like a pumpkin, you will need to cut the zucchini open to expose the seeds and pulp. Use a colander to rinse the pulp and seeds. Separate the pulp further by using a bowl of water. The seeds you will want to keep are the ones that sink in the bowl of water.
Make sure to thoroughly dry your zucchini seeds by placing them on a flat surface for several weeks and turning them regularly to make sure they are completely dry.
Store you seeds in a cool dry place. Zucchini seeds are usually viable for about 4 years from harvest, depending on your storage methods.
View full details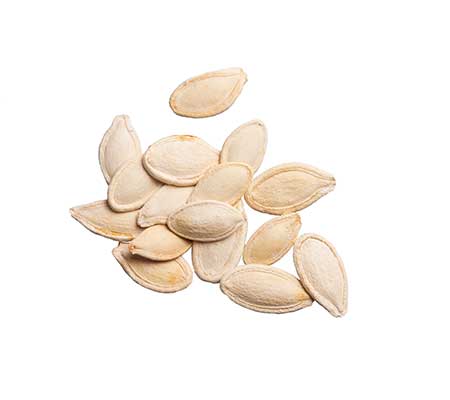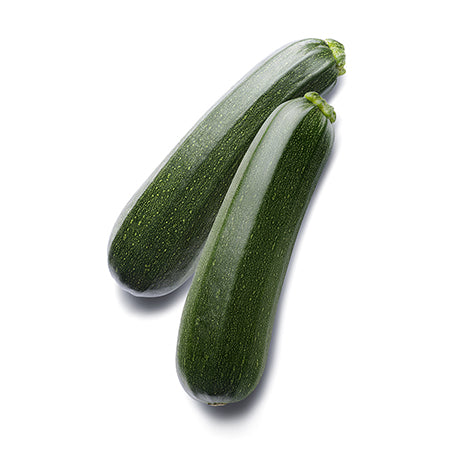 Squash Seeds - Zucchini Black Beauty