Spinach Seeds - Bloomsdale
Spend

$95.00

to get

FREE SHIPPING
Packed in Resealable Long Life Mylar
Moisture Proof Packets
10+ Year Survival Seed Viability

Category: Vegetable
Type: Spinach
Variety: Bloomsdale
Family: Amaranthaceae       
Botanical Name: Spinacia oleracea
Hardiness Zones: 3,4,5,6,7,8,9
Growing Difficulty:  2        
Soil PH:  6.5 to 7.5
Fertilizer Requirements: None
Soil Type: Rich, Moist, Well-Draining
Germination (days): 6 to 21
Soil Temp for Germination: 40-75°F               
Lighting Conditions: FULL SUN
Days to Maturity:  45 - 50
Planting Depth:  1/2"
Distance Apart (in row):  2-6"
Row Spacing: 12-18"
Bloomsdale Spinach Planting Instructions
Sowing Instructions
DIRECT SOW AS SOON AS SOIL IS WORKABLE IN EARLY SPRING
Starting Indoors
NOT RECOMMENDED FOR STARTING INDOORS
Growing Tips
Bloomsdale spinach loves cooler weather and can even survive sub-zero temperatures if protected well enough.
You should plant your seeds as soon as the ground can be worked in early spring, alternatively you can plant spinach after the heat of summer has passed for a fall crop.
If you are lucky enough to live in a warmer southern climate, spinach can be planted in the fall to produce a harvest all winter long.
Culinary Uses
Spinach is a widely used vegetable. Use it fresh, or in soups.
Harvesting Crops
You should begin harvesting your spinach leaves as soon as the leaves grow large enough for eating. Start by harvesting the larger leaves towards the outside of the plant. You can also harvest the entire plant by cutting it near ground level. New leaves will continue to grow after harvesting.
Unlike most plants, the spinach leaves can still be used even if the plant goes to bolt. However, the flavor will be much stronger at this point.
Harvesting Seed
Spinach plants will easily cross-pollinate with other spinach varieties, so care should be taken to isolate spinach plants.
You will want to save seeds from numerous spinach plants to preserve the best genetic diversity. Do not save your seed from plants that tend to bolt early or have other health problems during production.
As the warm temperatures creep up and days get longer, spinach plants will start to bolt by sending up a flowering stalk. Soon after the leaves turn yellow, the seed pods will begin to mature.
Make sure to wear gloves when harvesting the seed pods, as they can become prickly. Strip the pods from the stalk by running your hands (with gloves) up and down the length of the stalk. Separate the debris from the seeds and save your seeds in a cool dry place.
Spinach seeds are viable for up to three years depending on your storage methods.
View full details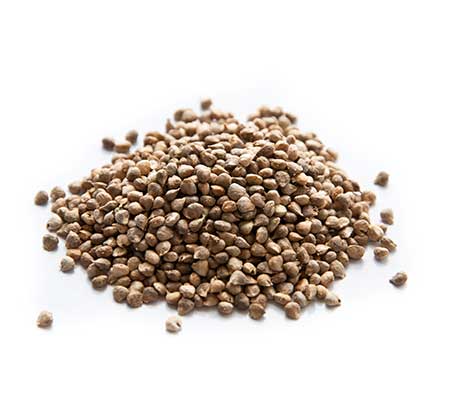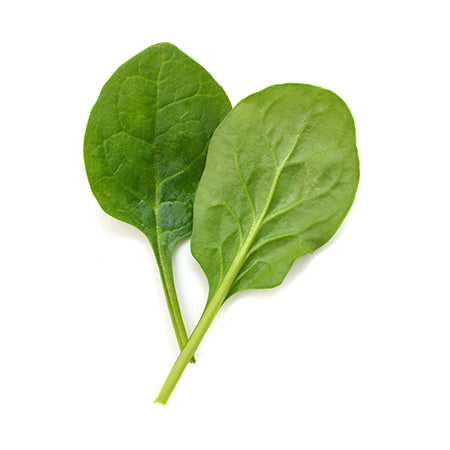 Spinach Seeds - Bloomsdale