Cucumber - National Pickling
Spend

$95.00

to get

FREE SHIPPING
Packed in Resealable Long Life Mylar
Moisture Proof Packets
10+ Year Survival Seed Viability

Category: Vegetable
Type: Cucumber
Variety: National Pickling
Family: Cucurbitaceae          
Botanical Name: Cucumis sativus
Hardiness Zones: 3,4,5,6,7,8,9,10,11,12
Growing Difficulty:  3        
Soil PH:  5.5
Fertilizer Requirements:  18-16-36
Soil Type: Well Drained, Nitrogen Rich
Germination (days): 3 to 14
Soil Temp for Germination: 60-85°F
Lighting Conditions: FULL SUN
Days to Maturity:  50 – 60  
Planting Depth:  1/2"
Distance Apart (in row):  24-36"
Row Spacing: 60-72"
Sowing Instructions
DIRECT SOW IN FULL SUN WHEN SOIL TEMPS ARE ABOVE 65°F
Starting Indoors
DO NOT START INDOORS
Growing Tips
Direct sow your cucumbers into the garden and plant every three weeks until midsummer for a harvesting crop that lasts all season.
Cucumbers can be abundant, so spreading your crop out makes for a steady harvest.
Culinary Uses
These are the perfect pickling cucumbers to make a wide variety of pickled recipes. Dill, sweet, bread and butter flavors all bode well with this variety. Use them whole, in slices, or as a relish.
Harvesting Crops
How and when you harvest your Pickling Cucumbers is entirely up to you. Pick your cucumbers at 2 to 3 inches for a gherkin style or wait until they are about 4 inches for sliced. These pickles will mature to a full 6-inch cucumber if left to fully mature.
Harvesting Seed
It is recommended to choose your best plants and most mature cucumbers to save your seeds from.
The seeds inside the cucumber should be harvested and let to dry and harden for a few weeks before safely storing.
View full details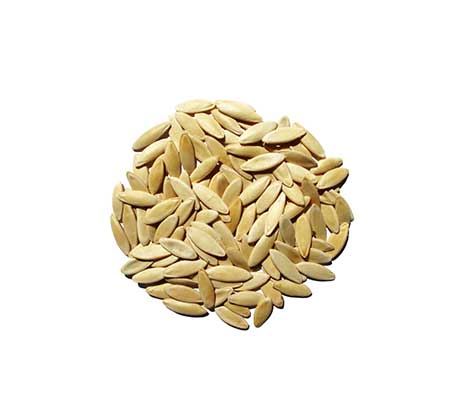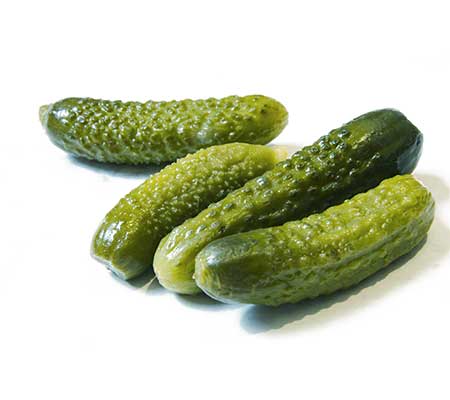 Cucumber - National Pickling