Cantaloupe - Hale's Best Jumbo
Spend

$95.00

to get

FREE SHIPPING
Packed in Resealable Long Life Mylar
Moisture Proof Packets
10+ Year Survival Seed Viability

Category: Melon
Type: Cantaloupe
Variety: Hale's Best Jumbo
Family: Cucurbits
Botanical Name: Cucumis melo var. cantalupensis
Hardiness Zones: 3,4,5,6,7,8,9
Growing Difficulty:  5        
Soil PH:  6.0 to 7.0                
Fertilizer Requirements:  10-10-10
Soil Type: Rich, Moist, Well-Draining
Germination (days): 5 to 10
Soil Temp for Germination: 60-80°F
Lighting Conditions: Full Sun
Days to Maturity:  70 – 75   
Planting Depth:  1"
Distance Apart (in row):  24"
Row Spacing: 48-72"
Sowing Instructions
DIRECT SOW 1-2 WEEKS AFTER DANGER OF LAST FROST
Starting Indoors
2-4 WEEKS BEFORE LAST FROST IN BIO-DEGRADABLE POTS
Growing Tips
Hale's Best Jumbo Cantaloupe is a favorite of most gardeners. If you are planting directly in the garden, wait at least a week or two after last frost.
Hill planting works best, you can place up to 6 seeds per hill and thin to the best 3 plants per hill after they get established. If starting indoors, these melons will need to be started in peat pots as they do not transplant well.
Use mulch around the plants once transplanted or once seedlings sprout in the garden. This keeps the soil moist, warm and helps to suppress weed growth.
Culinary Uses
Commonly served cut or balled, great on a hot summer day.
Harvesting Crops
Wait until the harvest date approaches, your cantaloupe should turn a yellowish orange color. Check the end where the stem attaches to see if it is just slightly soft (if so, it's ready for harvest).
When the melons are ripe and ready to pick, they should come off the stem quite easily. Melons will need harvested daily once they begin to ripen. Make sure to refrigerate the melons immediately after harvesting.
Harvesting Seed
Harvest your seeds from the best performing melons. Wash the seeds off and allow to dry in a paper bag for a few weeks. Once completely dried, safely store your seeds in a cool dry place for use next season.
View full details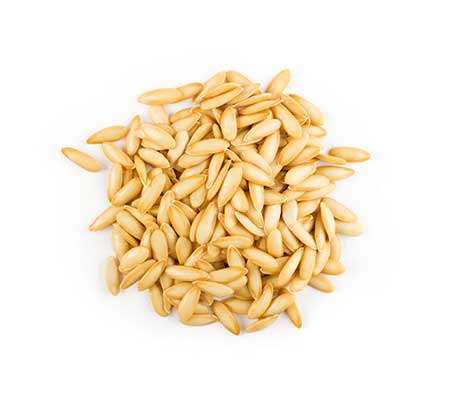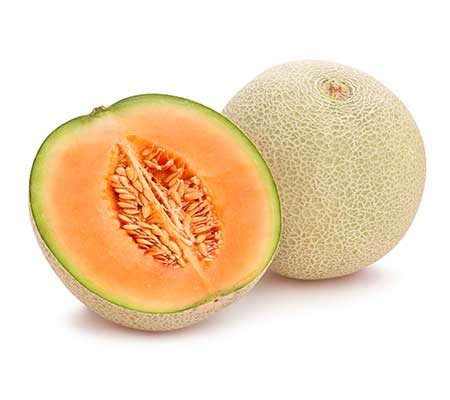 Cantaloupe - Hale's Best Jumbo