Echinacea - Purple Coneflower
Spend

$95.00

to get

FREE SHIPPING
Packed in Resealable Long Life Mylar
Moisture Proof Packets
10+ Year Survival Seed Viability

Category: Herb
Type: Echinacea
Variety: Purple Coneflower
Family: Asteraceae
Botanical Name: Echinacea purpurea
Hardiness Zones: 3,4,5,6,7,8,9
Growing Difficulty:  3
Soil PH:  6.0 to 7.0
Fertilizer Requirements:  None
Soil Type: Normal, Sandy or Clay
Germination (days): 10 to 30
Soil Temp for Germination: 65-70°F
Lighting Conditions: FULL SUN
Days to Maturity:  90 - 120
Planting Depth:  1/8-1/4"
Distance Apart (in row):  12-24"
Row Spacing: 12-24"
Sowing Instructions
DIRECT SOW IN FULL SUN IN FALL (Cold Stratification Required)
Starting Indoors
START INDOORS 6-8 WEEKS BEFORE LAST FROST (Cold Stratification Required)
Growing Tips
Echinacea seeds require cold stratification prior to germination. This can be done one of two ways (depending on your planting method).
When Planting Outdoors, plant the echinacea seeds in the fall to allow the seeds to overwinter. Seeds will germinate when soil temperatures reach around 65-70°F. Germination should occur within a couple of weeks but could take up to 4 weeks to fully sprout.
When Planting Indoors, soak the seeds in water overnight then place the damp seeds in a sealed container in the refrigerator for 8 to 10 weeks. Plant in your seed trays and warm the soil to 65°. Seeds should germinate within 10 to 14 days.
These plants are drought-tolerant and do not like soggy feet, so make sure to only water when the surface of the soil is dry to the touch. They do best in a sandy, well-draining soil.
Medicinal Uses
Echinacea has been used throughout history as an immune-stimulating herb. Medicinally, the leaves, root, and flowers can be used.
People have used Echinacea as a natural painkiller for thousands of years. It is also thought to alleviate stomach aches, headaches, sore throats, prevent the common cold, flu, and many respiratory ailments. In addition, echinacea may help to fight rheumatoid arthritis, ulcers, Crohn's disease, malaria, herpes, typhoid, vaginal yeast, and many other ailments.
When used as a tea, echinacea is believed to reduce anxiety and stress. It may also help to control blood sugar levels and is used in many diabetic diets.
The list of health benefits from the echinacea plant is ongoing, we recommend harvesting and storing the entire plant for future uses as the need arises.
Harvesting Crops
Echinacea flowers and leaves can be harvested in as little as three months but may not reach full maturity until 4 months of solid growth.
If you plan to use the roots in medicinal recipes, most commercial productions wait until the third year of growth to harvest the entire root ball for use. This allows the roots to develop to absolute maturity. Although, the rest of the plant can be selectively harvested until this point.
Harvesting Seed
Save some of your strongest echinacea plants to use as seed stock in the first year. These will provide the best prospects for germinating from seed.
When the flowers have reached full maturity (around 3-4 months), the petals will begin to die off and turn brown. Once the seed heads begin to die and turn a dark brown color, your seeds are ready to harvest.
Snip the stems just below the seed heads and use a bucket or bowl to collect the seeds as you brush them out of the seed head with your fingers. Echinacea seeds are incredibly small, so be careful when removing them.
Make sure your seeds are completely dry by storing them in a cool, dry area for a couple of weeks before safely storing them for next growing season.
View full details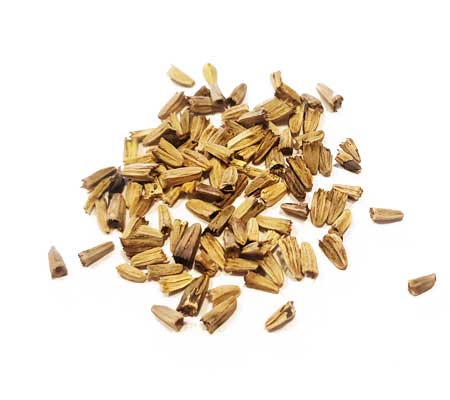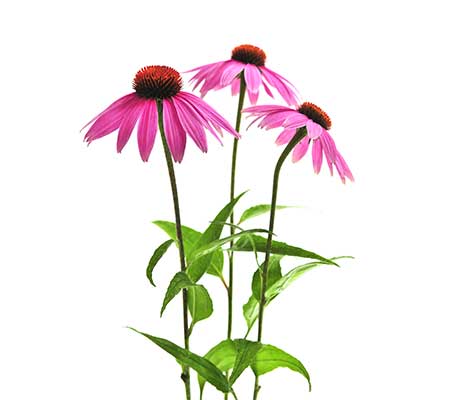 Echinacea - Purple Coneflower