Anise Seeds - Pimpinella Anisum
Spend

$95.00

to get

FREE SHIPPING
Packed in Resealable Long Life Mylar
Moisture Proof Packets
10+ Year Survival Seed Viability

Category: Herb
Type: Anise
Variety: Pimpinella Anisum
Family: Apiaceae
Botanical Name: Pimpinella Anisum
Hardiness Zones: 4,5,6,7,8,9
Growing Difficulty:  3
Soil PH:  5.0 – 7.0
Fertilizer Requirements:  None
Soil Type: Poor to Rich, Well Drained Soil, Tolerates Dry Conditions
Germination (days): 4 - 14
Soil Temp for Germination: 70 – 75°F
Lighting Conditions: Full Sun
Days to Maturity:  100 - 120
Planting Depth:  1/8"
Distance Apart (in row):  6-18"
Row Spacing: 18-24"
Sowing Instructions
DIRECT SOW WHEN SOIL TEMPS ARE ABOVE 65°F
Starting Indoors
DO NOT START INDOORS
Anise Growing Tips
This herb does not transplant well, so expect to leave it in a permanent container or plant directly in the garden. Plant seeds 6 - 18" apart, and thin to 18" once established. Water regularly until the Anise is established. Once established, this plant can tolerate periods of drought and does not like soggy roots.
Culinary Uses
Traditionally used in licorice flavoring, but also widely used in alcohols, dairy products, liqueurs, meats, candies, etc... The essential oil of Aniseed is used medicinally as well as in body products such as perfume, soaps, lotions and more.
Anise Medicinal Uses
Anise is commonly used in many food and drug applications. The smell and taste of Aniseed should remind you of a black licorice (as this is typically where licorice gets its flavoring).
This herb has been cultivated over the last 4,000 years for use as a diuretic and for treatment of digestive problems as well as a cure for toothaches. In Greek history, aniseed was thought to help breathing, be a pain reliever, increase urine production and ease thirst.
Additional medical uses of Aniseed include using it as an expectorant.
In high doses, it can be used as an antispasmodic and antiseptic.
Used widely for the treatment of cough, asthma, and bronchitis.
You will also find that it is commonly used as a treatment for lice, scabies, and psoriasis.
Note - Do not use if you are pregnant or expect to become pregnant.
Harvesting Anise Seed
Harvest Anise seed when the flowers head has turned mostly dry and brown.
Cut the heads off with enough stem to hang them upside down in a cool dry area for several weeks.
Place a cloth below your hung plants to catch the seeds that will ripen and dry out naturally.
View full details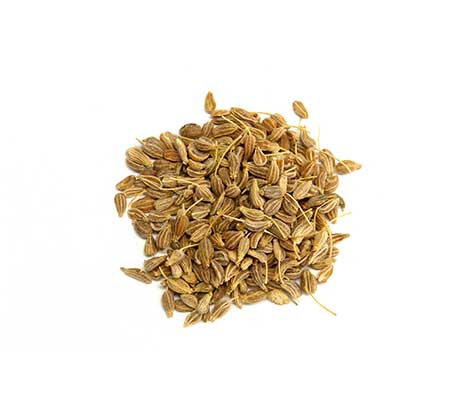 Anise Seeds - Pimpinella Anisum