Farmers Defense Lightweight Work Apron - Black
Spend

$95.00

to get

FREE SHIPPING
Transform your gardening chores into effortless endeavors. Our Farmers Apron is meticulously crafted for effortless trimming, gardening, and all other plant-tending tasks. Featuring a lightweight, waterproof, and stick-resistant fabric design, this apron is the ultimate companion for your time in the garden. Its ingenious foldable design allows you to wear it as a utility waist belt and protective shield. The quick-release durable clips eliminate the need for tying knots, ensuring convenience at every step. With its array of pockets, including a dedicated canvas pocket for your trimming shears, this apron will become your trusted ally in the garden. Experience the joy of gardening with ease and efficiency.
Aprons-  Have hip measurements of S/M - 36.5 - 44 in and L/XL - 42 - 50 in

Foldable design for versatile use as a utility waist belt and protector
Quick-release durable clips, eliminating the need for tying
Lightweight construction for comfortable wear
Waterproof and stick-resistant fabric for enhanced durability
Dedicated canvas pocket specifically designed for trimming shears
View full details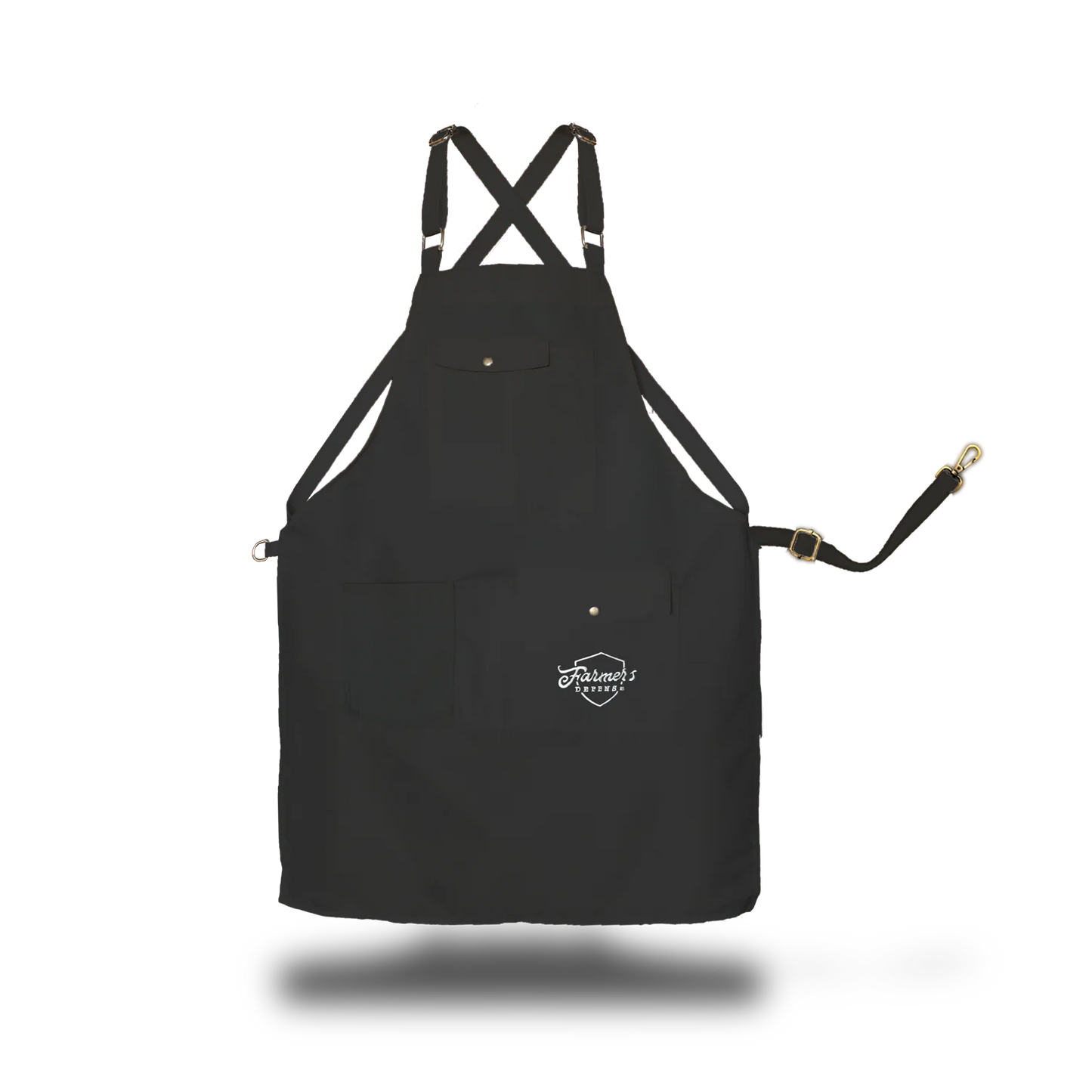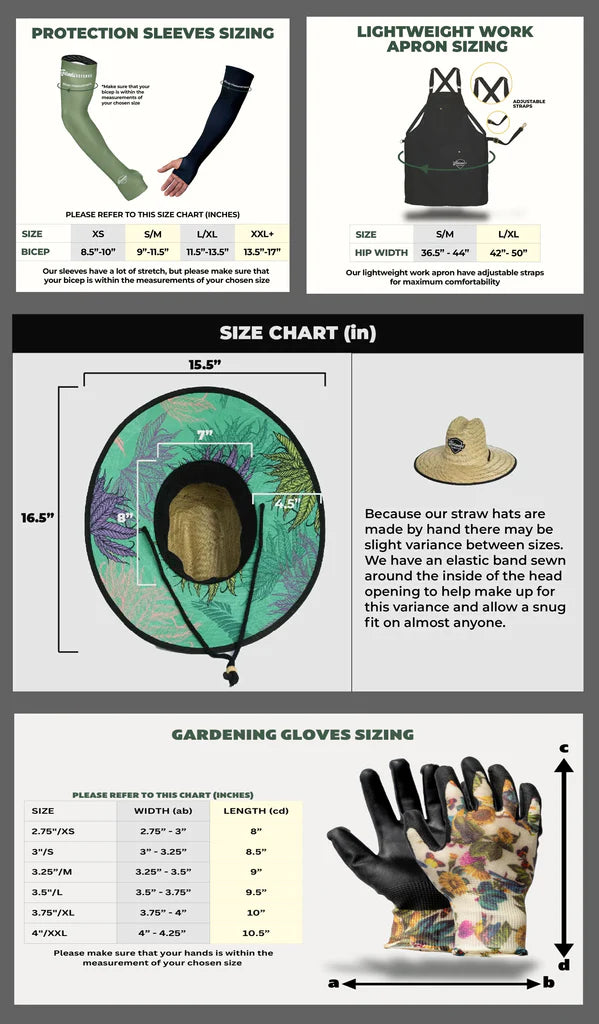 Farmers Defense Lightweight Work Apron - Black
Frequently Asked Questions
Aprons-  Have hip measurements of S/M - 36.5 in - 44 in and L/XL - 42 in - 50 in
We recommend machine washing them with a strong detergent on a regular
cycle. (Preferably with other work clothes and not any delicate items)
Make sure the Detergent is strong or the resins wont come off. They can
be machine dried but as with all clothes hang drying will help keep the
fabric nice longer. 
Our commitment to superior quality and minimal environmental impact is
evident in our Farmers Defense gear. Here's how we achieve this:

We utilize REPREVE polyester, which is derived from recycled plastic
bottles, in the production of our products. By doing so, we contribute
to reducing waste and promoting sustainability.

Our packaging is 100% compostable, from the sleeve cardboard to the
mailers we use to send our products. This eco-friendly approach ensures
that our packaging materials can naturally decompose without harming the environment.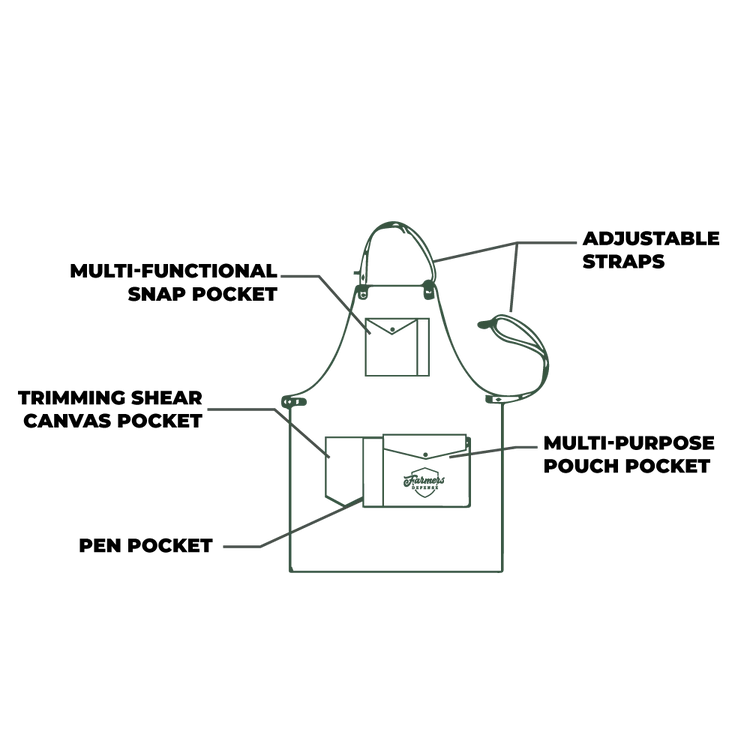 Grow in comfort
Made with REPREVE polyester which is made from recycled plastic bottles
100% Compostable packaging from the sleeve cardboard to the mailers we send them in.