Cantaloupe Seeds - Honeydew Green Flesh
Spend

$95.00

to get

FREE SHIPPING
Packed in Resealable Long Life Mylar
Moisture Proof Packets
10+ Year Survival Seed Viability

Category:

 

Melon
Type:

 

Honeydew
Variety:

 

Green Flesh
Family:

 

Cucurbits
Botanical Name:

 

Cucumis melo
Hardiness Zones:

 

4,5,6,7,8,9,10,11
Growing Difficulty:

 

 5        
Soil PH: 

 

6.0 to 6.8
Fertilizer Requirements: 

 

10-10-10
Soil Type:

 

Rich, Moist, Well-Draining
Germination (days):

 

5 to 10
Soil Temp for Germination:

 

65-75°F
Lighting Conditions:

 

Full Sun
Days to Maturity: 

 

100 – 110   
Planting Depth:  1/2"
Distance Apart (in row):

 

 24"
Row Spacing:

 

48-72"
Sowing Instructions
DIRECT SOW 1-2 WEEKS AFTER DANGER OF LAST FROST
Starting Indoors
2-4 WEEKS BEFORE LAST FROST IN BIO-DEGRADABLE POTS
Growing Tips
Hill planting is the best method for growing Honeydew melons.
You should mound the soil to about 10 inches high, with mounds being about 6 feet apart. Sow up to 6 seeds per mound, and thin to the best 3-4 plants after they are established.
Seeds should be sown in a circle around the top of the mound at about 1/2 inch deep. Water well during growth period but stop watering about 3 weeks prior to harvest. Make sure to water early in the morning (never at night) to prevent the leaves from being water covered overnight. This will help to prevent pests and disease.
Culinary Uses
Green Flesh Honeydew Melons are trending as a great smoothie option on a hot summer day. They make an excellent dairy-free, gluten-free and vegan friendly drink. These melons are also commonly served cut or balled, great on a hot summer day.
Harvesting Crops
Unlike traditional cantaloupes, honeydew melons are ready to harvest when the rind turns white or yellow. They will not easily come off the vine when mature (like traditional cantaloupe), so you will need to watch for the signs of maturity.
They will continue to ripen for several days at room temperature after they are picked, so refrigeration is a good idea.
Harvesting Seed
Harvest your seeds from the best performing melons. Wash the seeds off and allow to dry in a paper bag for a few weeks. Once completely dried, safely store your seeds in a cool dry place for use next season.
View full details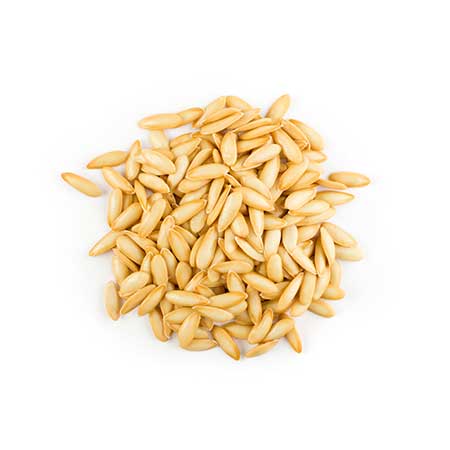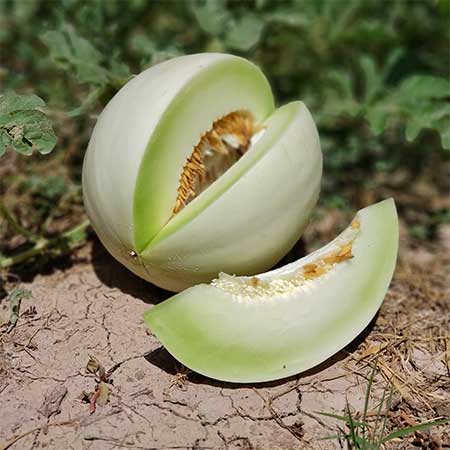 Cantaloupe Seeds - Honeydew Green Flesh