Ball Canning Jars - Case of 6 or 12
• Perfect for canning, storing, and showcasing sauces, salsas, relishes, and pie fillings.
• Boasts the iconic Ball jar logo and timeless shape, adding a touch of nostalgia to any setting.
• Comes with a SureTight lid for a secure seal that preserves contents for up to 18 months.
• Versatile enough to serve drinks, craft personalized gifts, or add a distinctive touch to your decor.
• Crafted from crystal-clear glass, making it effortless to identify the contents at a glance.
Spend

$95.00

to get

FREE SHIPPING
Product description
When it comes to canning and fresh preserving, trust the name that stands synonymous with excellence – Ball. Our selection of Ball Mason come in 16 oz, 32 oz, and 64 oz glass canning jars, complete with sleek silver metal lids and bands. These jars are designed to meet all your canning, storage, and display needs, making it an ideal choice for sauces, salsas, relishes, and pie fillings.
Metal SureTight lids and bands are included and will ensure a secure seal for up to 18 months, along with bands to keep everything in place. Their versatility knows no bounds – not only are they great for canning, but they also serve as fantastic rustic displays. Whether you're going for a farm-to-table look indoors or outdoors, these jars seamlessly blend into your decor. Their classic shape and iconic Ball logo bring a timeless charm to any setting.
MADE IN AMERICA
Specific attributes & features:
• Lid Style: Regular Mouth
Top Diameter: 2 - 3/4 in.
Bottom Diameter: 2 - 1/4 in.
Maximum Diameter: 3 - 1/8 in.
Height: 5 - 1/8 in.
Capacity: 16 oz. (1 pint)
Top Diameter: 3 - 3/8 in.
Bottom Diameter: 2 - 3/4 in.
Maximum Diameter: 3 - 1/8 in.
Height: 6 - 13/16 in.
Capacity: 16 oz. (1 pint)
Top Diameter: 3 - 3/8 in.
Bottom Diameter: 3 in.
Maximum Diameter: 3 - 7/8 in.
Height: 6 - 1/2 in.
Capacity: 32 oz. (1 quart)
Top Diameter: 3 - 3/8 in.
Bottom Diameter: 3 - 1/2 in.
Maximum Diameter: 4 - 1/2 in.
Height: 9 - 1/8 in.
Capacity: 64 oz. (2 quart)
View full details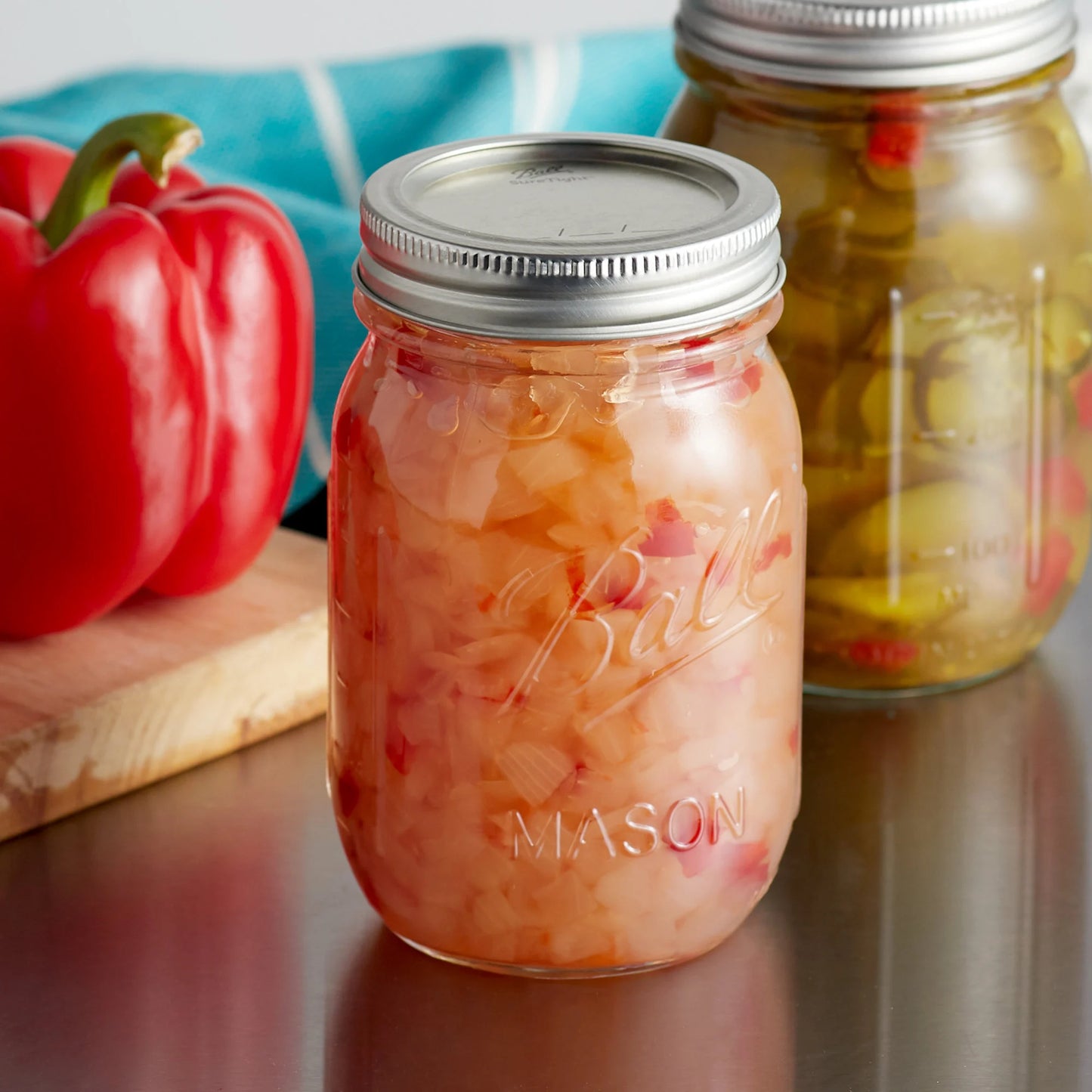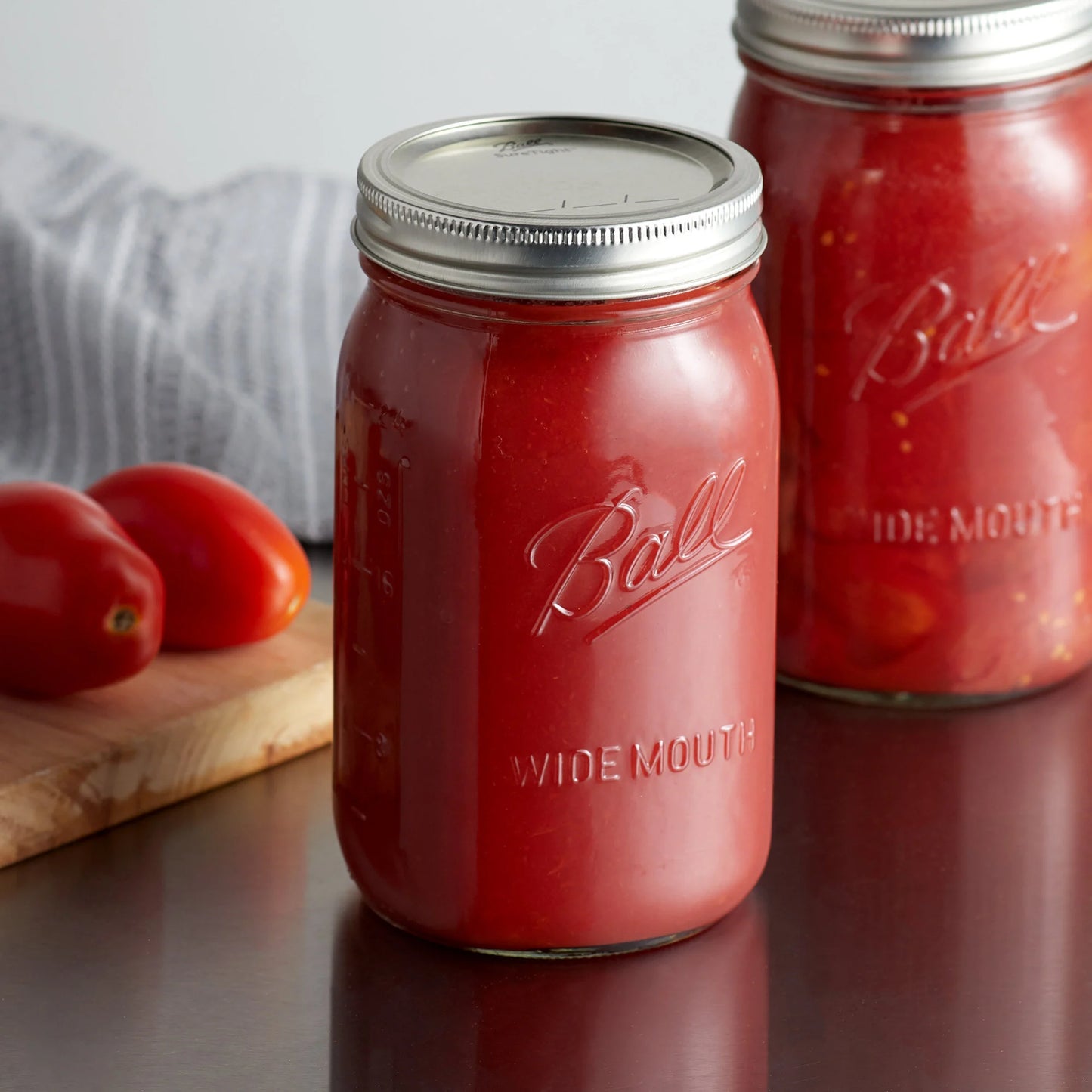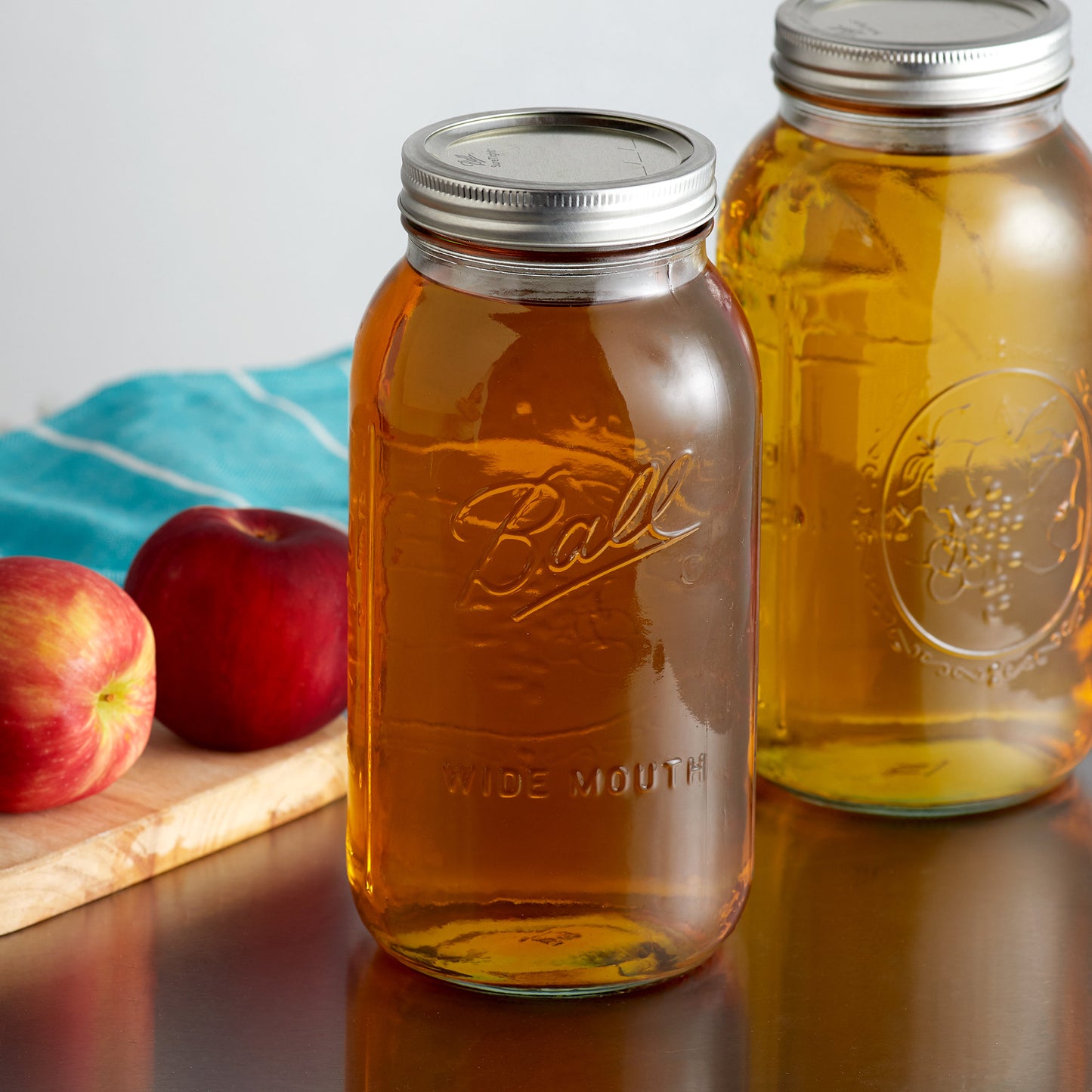 Ball Canning Jars - Case of 6 or 12